Here at StaxUP Storage, we know our success is due to our wonderful team. The care they give our renters is unparalleled and we want to highlight their milestones along the way. Below is an interview with Alpine, CA team member Sam Arias, who is celebrating his 5th anniversary with StaxUP Storage.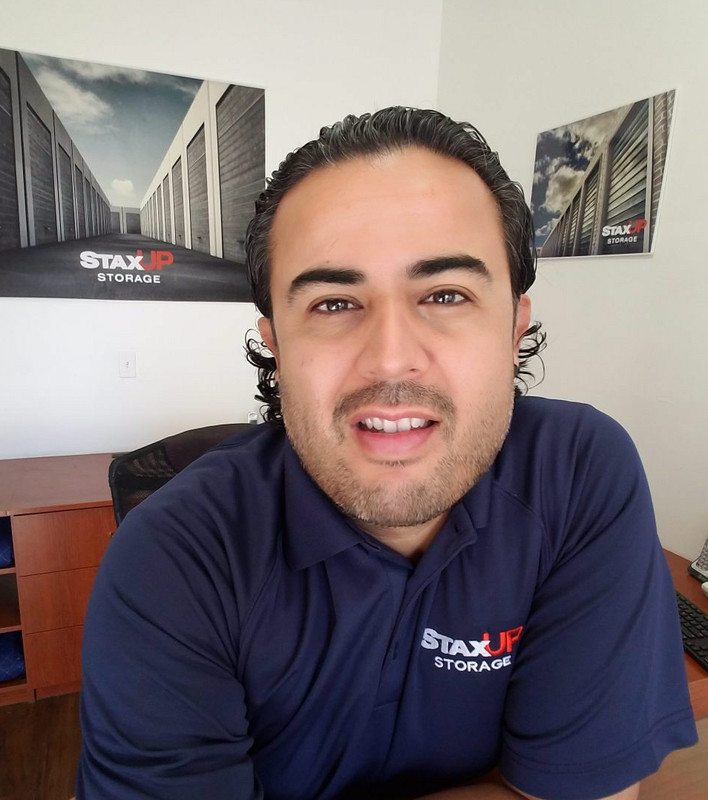 Jodie: Hey, Sam! What year anniversary is this for you?
Sam: This is 5 years.
Jodie: Does it seem like 5 years?
Sam: You know what? It doesn't seem like 5 years. I've had a lot of fun along the way, from day one. I was talking to my wife the other say and she said, "Wow, 5 years already!" Yes, it's flown by so quickly.
Jodie: Tell me, what did you do prior to working in self storage?
Sam: You know what, I've been a jack of all trades, but mainly it's been marketing management as well as public relations for the gaming industry. I started when I was in high school, it actually started way back with my Dad who was in business with my Grandpa. My Great Grandfather was from Spain and they were cobblers in Spain. They came over and started their business, which my Grandfather took over and then my Dad took over for him when he passed. I started really young doing retail sales. I mean, I was only in the late years of elementary, junior high and I was helping my Dad with the customer service, the front desk, helping customers, and I learned the trade as well, to be able to make and repair shoes, at a very young age.
Jodie: Oh, wow! That is very cool.
Sam: Once I was done with college, my focus was in the marketing and business area, so I ended up switching over seeking opportunities in the gaming industry. There was something about it that piqued my interest and I managed Gold Acorn Casino for almost six years.
Jodie: Cool.
Sam: And then we decided to have a family! My wife was in the casino industry as well, and we decided she was going to be a stay-at-home Mom and she was going to raise them at home, and so I would seek a different job where I wouldn't have to work crazy hours, and the late shift, and the holidays, and all that. It's been fun. I'm grateful for the opportunity and I'm glad there was that growth I was looking for and I hope there is even more.
---
"Sam is one of those employees, when I'm not around I know I can completely trust him with the facility. I know it's going to be in good hands. His customer service is right up there with the best of them. His attention to detail really shows in his work. All-around great guy. He was a key component to our success at Ballpark."
Adam Martin, Manager at UNITS Moving and Portable Storage of San Diego
---
Jodie: Tell me a little bit about the company. Why do you enjoy working for StaxUP Storage?
Sam: You know, from the get-go, just from the job interview, I was able to tell it was kind of working for a "mom and pop" business. It wasn't that corporate feel where you're just a number. I learned very quickly when you are in contact with Don and Randy it doesn't feel like that cold, corporate environment. You can reach out to them anytime, you know that's something different especially working for big casinos, you can just feel like a number and that's something that caught my attention right away.
Jodie: I wanted to ask you about your wife and family. How are things going?
Sam: We're doing great, thank you. My wife is enjoying the kids. She was used to working, so at times she thinks she might want to go back to work and I can understand that. We have three boys and we planned them three years apart. We have three boys: Luka who is 8, Liam who is turning 5 in April, and then our 3rd is Levi and he was born a year ago in October, so he's a little over a year.
Jodie: Congrats!
Sam: Thank you. Yes, three different personalities. They get along great. They bring a lot of joy to us. You know, at first I was nervous, you never know if there will be enough money because you always want to provide for them. But having them close to me, and being able to have a place right here on property, it makes a huge difference.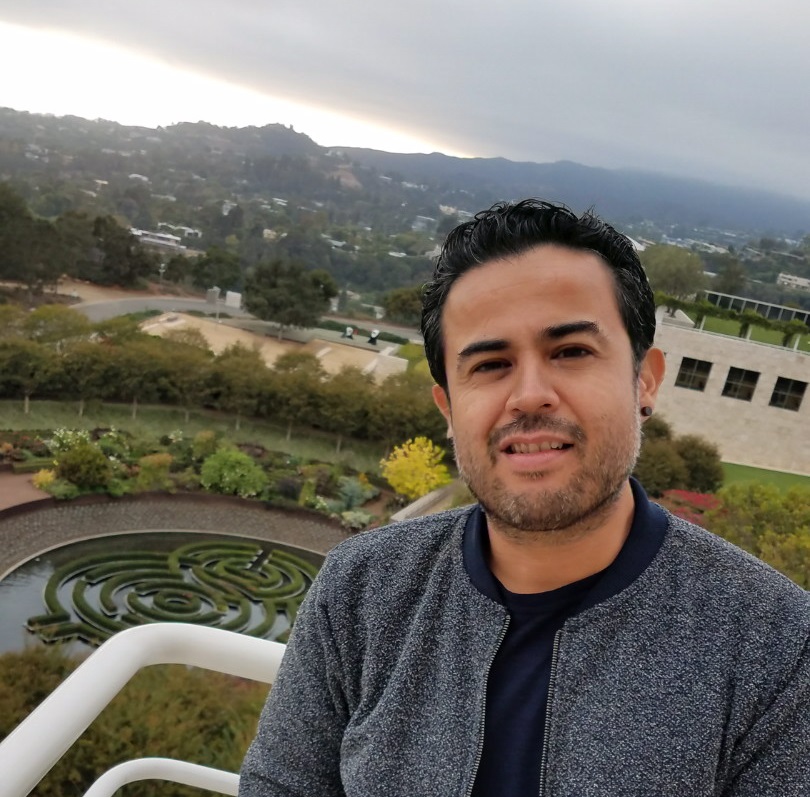 Jodie: I can imagine. That's really a great set up for your family. You've met your family goals! I'm glad StaxUP Storage has been able to help you do that. Tell me about your customers. Are there a few you can point back to and say you've made a difference in their lives or you have a great relationship with them?
Sam: So many customers I could mention. The difference with Alpine is it's a very different community. Everyone knows each other. I could have two different people walking in and they know each other. It's that home-family connection. There are a lot of old families here in Alpine. You establish that connection right away. You learn their name right away, so you can greet them by name. You break that ice right away. You develop a relationship with the customer right away.
Jodie: Sure. I bet.
Sam: It's great. There are so many. Tim Denton, he's a local painter who owns Denton Painting. That's another thing, a lot of mom-and-pop businesses, they store their tools and supplies. They pretty much run their businesses out of our storage facility and they're all local. It's a really good feeling to have customers like that. Rarely do we have any issues. You know, I don't remember having any customer complaints ever. Our reviews that I've gotten since day one have been great, it's like customers say, "We see the change and it's been great. We don't want to send a letter to the company because they will move you away from us. We want you to stay here at Alpine!" I'm naturally just friendly, but I'm 100% customer service. I take care of the company, but I look out for the customer as well.
Jodie: That's wonderful.
---
"He taught me so much, encourage me with notes and such. He is a really clean person. He is super organized and showed me his way."
Ada Velazco, Assistant Manager, StaxUP Storage in Alpine on Tavern Road
---
Sam: I've moved before. It's not easy and not fun, and we create that pleasant atmosphere as well. We take care of things for them and make it easy for them, and they're very grateful as well.
Jodie: Thank you for talking to us today. I really appreciate it.
Jodie: Would you like to give a shout-out to anybody?
Sam: Adam Martin is awesome! Great to work with these guys and hang out outside of work.
Jodie: That's wonderful. Best of luck to you. It's been great talking with you.
Sam: Thank you! You too.