StaxUP Storage in San Marcos Customer Appreciation Day Follow Up
If you made it out to the StaxUP Storage - San Marcos on July 13, 2018, you may have felt like you just stepped onto the beach! The facility hosted a BBQ event that was jam packed with beach themed decorations, good food, fun games, and a chance to win prizes.
The manager at StaxUP Storage - San Marcos, said that their District Manager, was the grill-master that day to everyone's delight. They grilled up some StaxUP Storage famous burgers and sizzling hot dogs, doing everything they could to make sure the customers were full and happy.
The San Marcos team made sure that the event looked as good as it smelled. There were multiple tables set up with colorful tablecloths, and each one had its own "Day at the Beach" inspired centerpiece. A unit roll up door was even decorated as a backdrop with that same theme for pictures and selfies. There was also a homemade surfboard prop and beach balls nearby for any potential photo ops.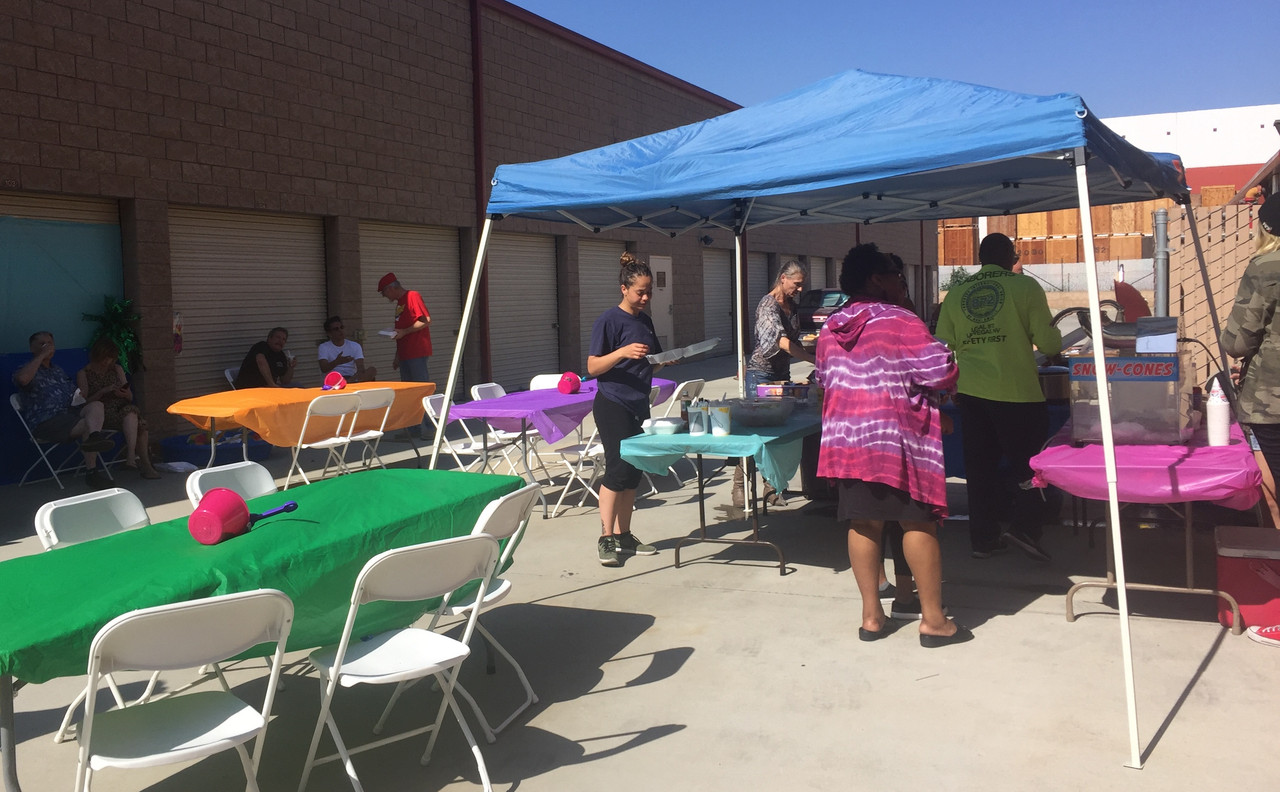 On top of the awesome decorations, there was also a giant connect four set and a snow cone machine cranking out tasty flavored ice. At the end of the day there was a raffle where customers could win sweet discounts to local businesses and other fun activities in the area.
This event was a spectacular show of appreciation toward the customers of StaxUP Storage - San Marcos, everyone felt proud for making the day so special.
"The team put on a great show; from the setup of beautiful fun table centerpieces, to the snow cones on the really hot day," they said. "We had a great turn out! We couldn't tell if they stuck around for the raffle or the food, but we all had a fun time."
At StaxUP Storage we are always thinking of ways to not only deliver excellent customer service, but show our genuine care for the self storage communities we create. It is a joy for our facility managers to be able to give customers the praise they deserve for their continued business, and hosting a customer appreciation day is the perfect way to do that. If you're a customer at one of our facilities, keep your eyes and ears open for upcoming customer appreciation days. Enjoy the moment, and if you're lucky you might even get to try one of the StaxUP Storage famous burgers!