Ballpark Self Storage Hosts 6th Annual Thanksgiving Feast
Strat Property Management Inc. has a long history of supporting Team Members who want to better their community. Six years ago Ana Padilla, Assistant Manager at Staxup Storage in Chula Vista, and District Manager Monique Quintana-Padilla wanted to provide San Diego's homeless population with dinner on Thanksgiving. They didn't expect it would grow into one of Strat's most popular annual events.
"That first year we wanted to implement something good for our kids to help them appreciate all that they have," said Monique. "Immediately Julie Merry said 'I want in! I want this to be a company event. Whatever it is you guys need we'll be happy to help!' Don and Randy were very thankful. They are so accommodating. It started the first year with 100 people. Then it went to 150, then 200, and now we're feeding close to 300 servings."

The dinner is held each year at Ballpark Self Storage, located on the corner of Island Avenue and Fifth Street in San Diego's Gaslamp district. While the team has adjusted to the increased traffic brought by this event, they're happy to have a lot of help! More than twenty volunteers gathered together this year to make sure part of San Diego's homeless population received a hot meal on Thanksgiving, including Team Members from Strat's home office, StaxUp Storage in San Ysidro, and StaxUp Storage in Chula Vista.
The menu was quite impressive: 40 lbs of potatoes, six turkeys, eight spiral hams, 15-20 boxes of stuffing, and vats of corn. The potatoes were whipped by Julie and her husband John. Gary Garcia, Manager at StaxUP Storage in Chula Vista, prepared the spiral hams. Monique and Ana have made preparing this meal an annual tradition.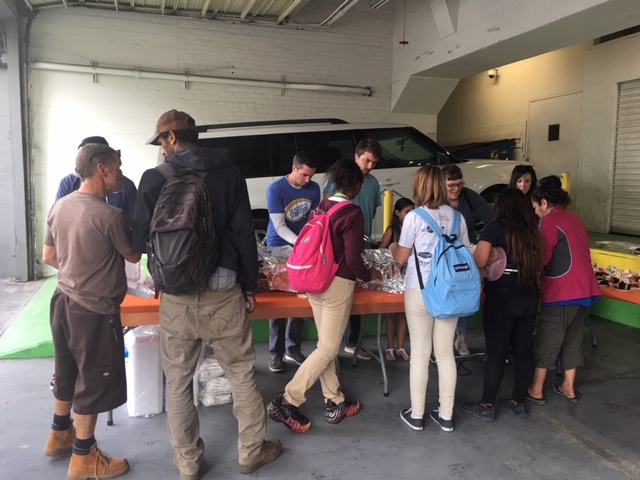 "We have a sleepover and we spend all night cooking turkeys," said Monique. "We prep all the turkeys. The same way I prep turkeys for my family is the way I prep them for this event. I soak them and let them drown for a whole day in apple juice and seasoning and garlic! Then we have to cook all night because we only have one oven. So we take one out and bring another one in."
In addition to cooking and serving Thanksgiving dinner, Ana also made several trips by car to area shelters and homeless encampments offering a ride to anyone who had not yet eaten. She was able to bring between 10 and 15 carloads of people to the dinner. Ana even went so far as to prepare plates and deliver food to those who were not physically able to attend the event.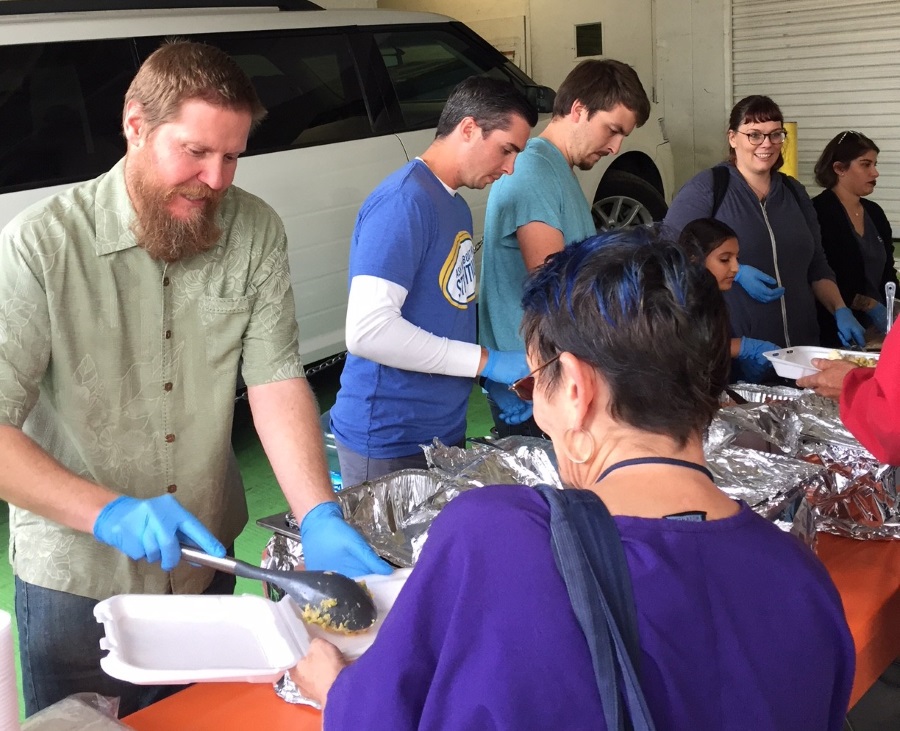 "She cooked all night long and then as some of us were thinking of relaxing and visiting after serving food, that wasn't even a thought on Ana's mind," Gary said. "She just starting picking people up! If they weren't able to come with her, she would say, 'Don't worry, I'll bring you back food!' Ana is irreplaceable, one of a kind. She's one of those people you can always count on and she is an inspiration. Without even attempting, she follows the core values of what this company stands for. She's a great person to work with, and know."
A big "Thank You" to everyone who pitched in whether it was by cooking, serving, driving, or anything else to help make this event possible. Homelessness is a big issue in the San Diego community and it warms our heart to see so many Strat Team Members doing their part to help.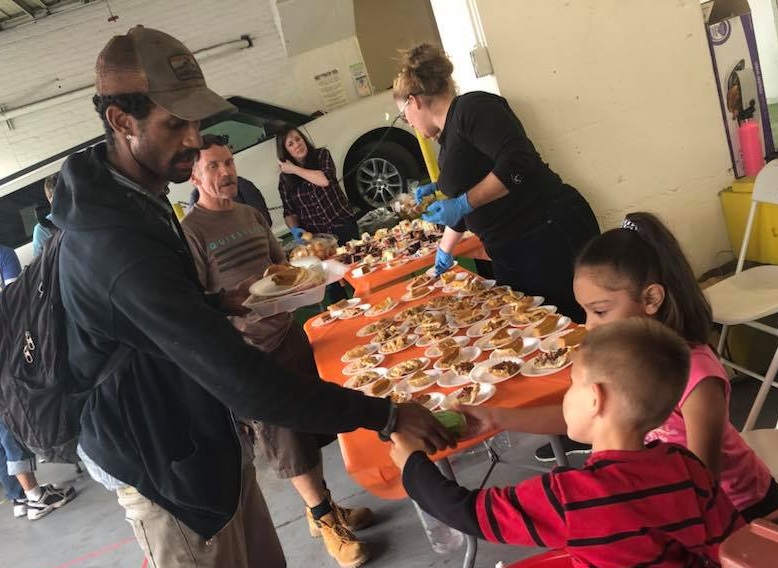 "It is nice to be part of a family that's always looking for a way to help the community. It's amazing," Monique said. "I'm very fortunate to be a part of it. It's an amazing company. I think everyone looks forward to this, and we really knocked it out of the park!"
For more information on how you can rent with us or join our self-storage family, please visit Ballpark Self Storage.