StaxUP Storage Chula Vista: Customer Appreciation Day Follow Up
The assistant manager started off by describing the customer appreciation day at StaxUP Storage - Chula Vista as "pretty basic". However, after going over all the food, activities, and people that showed up, it was clear that it was anything but basic.
The event happened September 15, 2018, and was supposed to start around 1:00 p.m. People were just too excited to get the party started, so they arrived closer to noon. The facility manager and assistant managers all worked together to put on the event.
"The assistant managers were the ones doing all the grilling and set up with the chairs, tables, and food. The manager was up the night before making 15lbs of their grandma's potato salad, and making watermelon balls," said the manager of StaxUP Storage - Chula Vista "And right before the event started we made 8 or 9 cups of Puerto Rican Rice."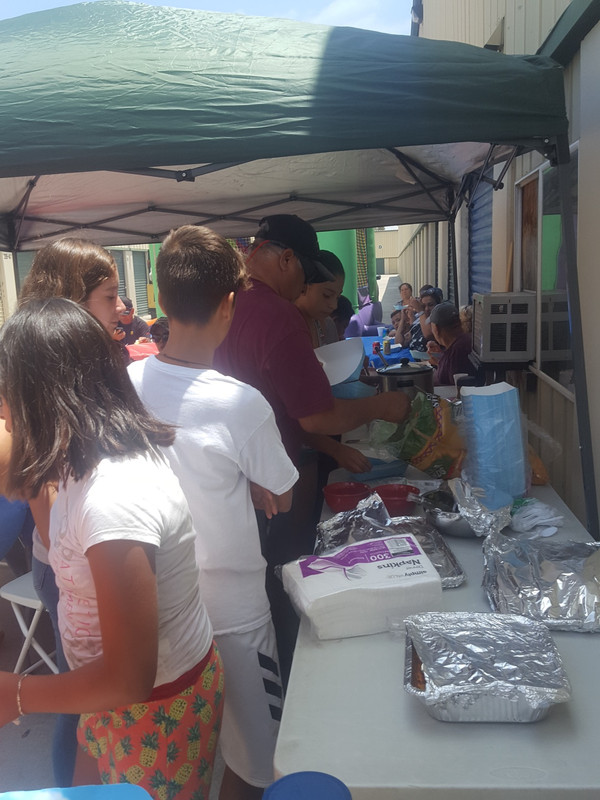 If you arrived after 1:00 p.m., you may have not had a chance to taste some of the delicious (and ridiculously popular) Puerto Rican Rice before it was gone! There was plenty of other food though that was cooked and served throughout the day including hotdogs and hamburgers, potato salad, a huge Costco cake, popsicles, and an assortment of treats from Becky's Party Crafts.
It was nice for the team to have the chance to connect with their customers. "It was nice getting to interact with people. We have a special salsa lady now! She came through with homemade salsa for the party. Whenever we see her now, we greet her and hug her. She's like our mom," they said.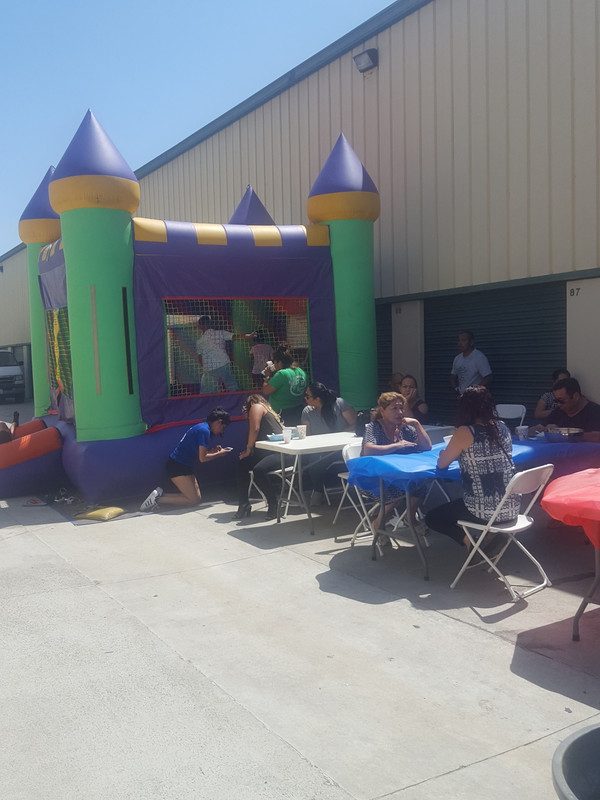 There was truly something for everyone at the customer appreciation day. One of the tenants let them borrow a bounce house to entertain the kids, and a raffle was held so all the parents had a chance to win some great prizes.
"Two of those gift baskets came with soda, chips, candy, popcorn, and a $25 AMC card so you could go to the movies. The smaller ones, there were like six of them, they each had a $5 Starbucks card with some candy," they said. "The other two baskets were filled with candies, sweets and cookies along with one having a voucher for a month's rent and the other one with a $50 off a months rent."
With over 70 people attending the customer appreciation day, it's needless to say that the event was a hit. However, will the Chula Vista crew be planning to put on another bash soon? Three people putting on such a spectacular event can be quite an undertaking. The team is prepared to keep giving back to the people that make it all worthwhile.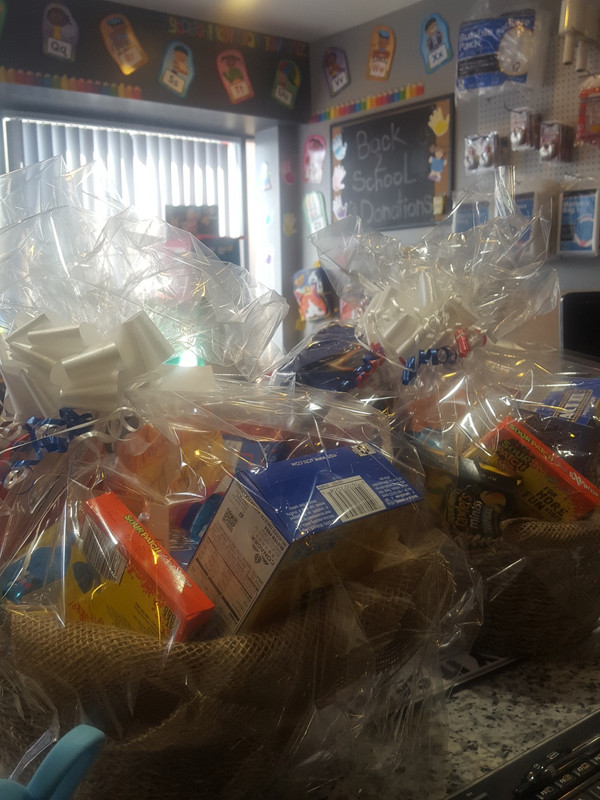 "We expect to bring it up a notch again next year. We want to show our customers that we actually appreciate them, that we know that they are the majority of the reason of why we're here," they said.
At StaxUP Storage, we love giving thanks to the wonderful customers that make up our self storage community. Events like these helps everyone not only feel love and appreciated, but gives the community a chance to get to know their assistant managers, managers, and the other tenants at the facility. So next time you hear about a customer appreciation event don't hesitate to go! You never know when you might just find your own "special salsa lady"!