Diablo Mini Storage Customer Appreciation Event
When you have food, prizes, and snow cones at an event, you know it's going to be a good time! Christopher Flanagan, Manager at Diablo Mini Storage, held a customer appreciation event October 27, 2018 from 12:00 p.m. to 2:00 p.m. with a little something for everyone. The event had hamburgers, hot dogs, chips, and a snow cone machine. He also put together a raffle for rent credit, gifts, and free merchandise.
"We do a couple of events throughout the year. Most of them are drives. We have the school drive, and the canned food drive. You know, the customers give so much to us that once a year we like to give something back to them," Christopher said. "Every year, I grill. Every year, I like to think I get better and better."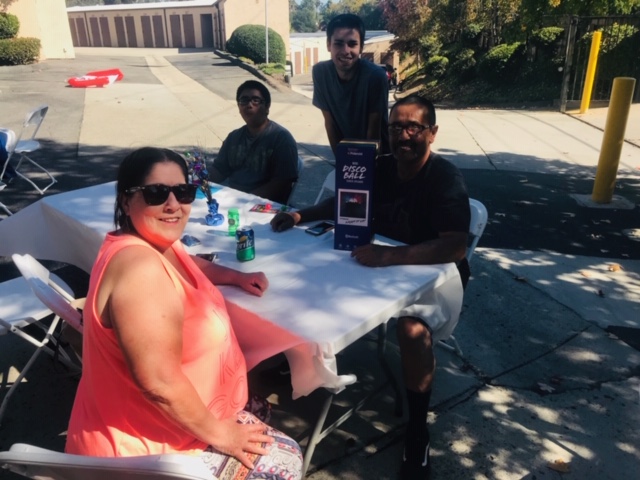 Managing the event while also being the head chef for the day is no easy task. However, Christopher enlisted the help of his Assistant Manager, to ensure everyone was able to take full advantage of the event. "She's into her first couple of months here, so it will be good for her to see a couple more of our customers who don't come around as much," Christopher said.
Some of the raffle prizes included stuffed elephants and tires, and everyone enjoyed the snow cones. At the end of the day, Christopher explained the importance of having an event like this for his customers.
"After the event, we got comments about how they've had storage before at other places but that no one has ever had a BBQ and hung out with the customers like that," Chris said. "It's an awesome way to give back, but we get to hang out with the people we interact with and help with their storage."