StaxUP Storage in San Ysidro Customer Appreciation Event
The team at StaxUP Storage - San Ysidro loves to give back to its customers and held a Halloween themed appreciation event recently. The event took place on October 30, 2018 between 2 p.m. - 5 p.m. and featured themed games where customers could win prizes including gift cards and goodie bags.
"For prizes, we kept it close by, you know, like Starbucks gift cards and any food we have around here. That way, if they are located here it won't be such a drive or anything out of the way for them to go," said the Assistant Manager. There was also a cookie decorating station for children!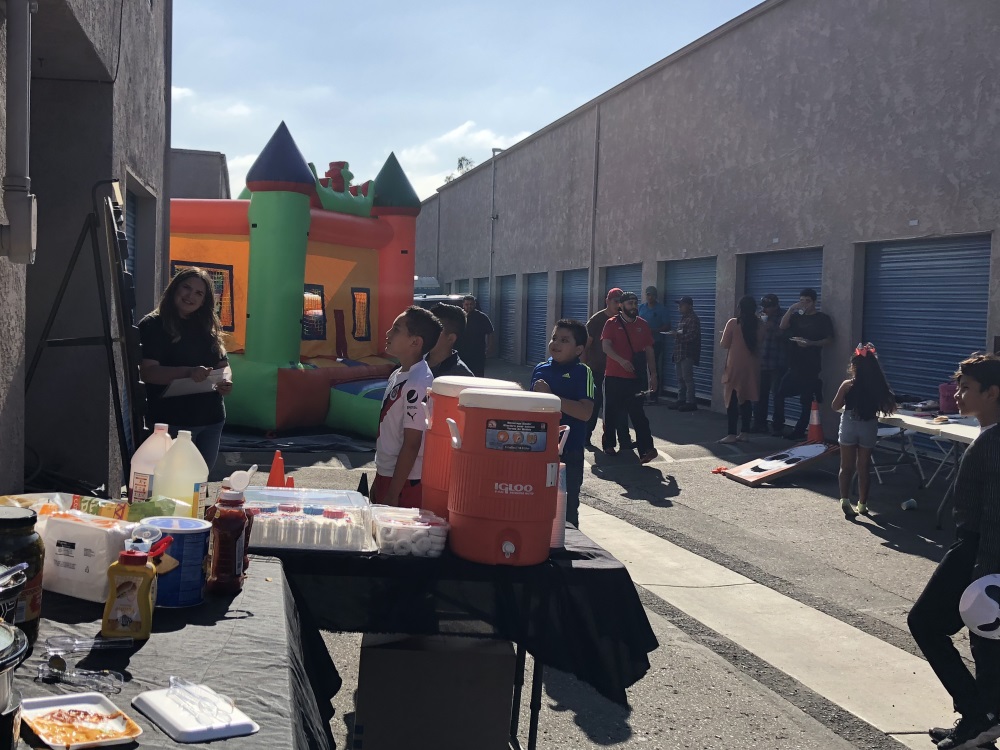 The games included a Wheel of Fortune that could be spun for prizes and a cone game with Halloween themed witch hats. Customers dressed up in costumes to get in on the fun and were encouraged to bring their children. Hot dogs and hamburgers were provided and the District Manager, put together most of the food.
When asked about the importance of the events, they said "If the events are really good, they can bring customers back to our facility. They can also let us know if there are things the customers need from us. Customers can talk to us or make us aware of the situations they might forget when they aren't around as much, just in and out of the facility. I think that's something good and then it can also create a relationship here if they don't step into the office as much. I like that we do that here. I haven't done one at San Ysidro, but we did one at Ballpark Self Storage that I thought was very useful, just to talk to them and get anything from them cause we're all here."
StaxUP Storage - San Ysidro appreciates every customer and loves to give back to them. If you are looking for storage options, this facility makes their customers a top priority.