Self Storage Milestone: Happy 16-Year Anniversary to Jenn Allen!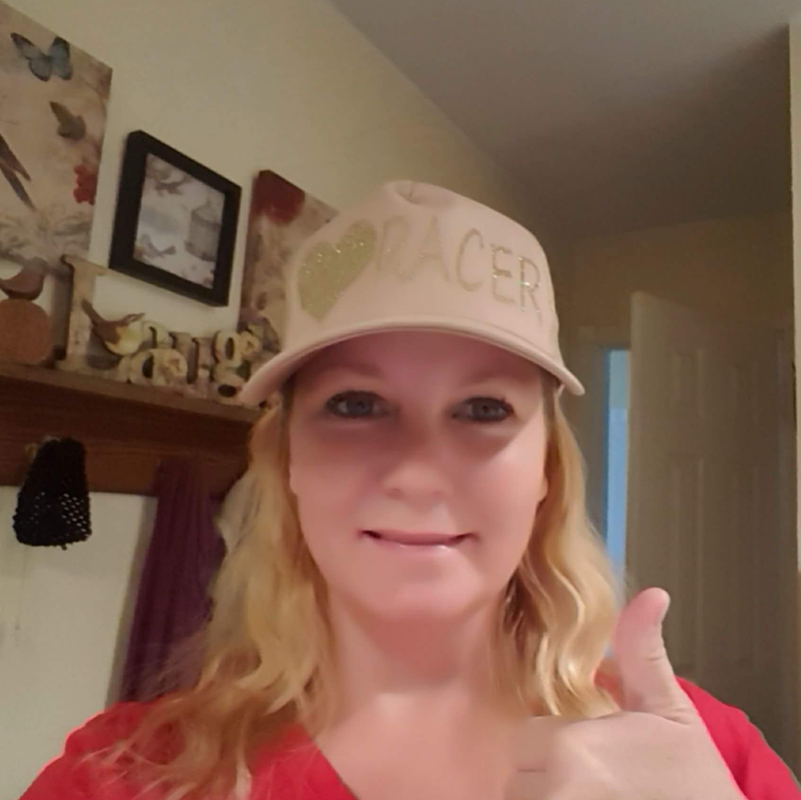 Here at StaxUP Storage, we know our success is due to our wonderful team. The care they give our renters is unparalleled and we want to highlight their milestones along the way. Below is an interview with Jenn Allen, who is celebrating her 16-year anniversary with StaxUP Storage.
Jenn Allen is a facility manager at StaxUP Storage in Menifee, California.
Peter: Has your job changed since you first joined?
Jenn: We are always changing, evolving and improving. So that would be a yes.
Peter: Do you have advice for anyone thinking about working in self storage for the first time?
Jenn: You really have to take the time to stop and listen to the customer. They have so much to share. Listening and being in the moment will create a better customer experience
Peter: Tell us about a renter who left an impression on you.
Jenn: There are many stories and tenants that have really changed the way I feel about different topics. One stands out the most. Eddie Petty. She has been through so much and continues to smile, laugh and stay strong. I need that kind of person to be around and talk to. She has so much good wisdom to pass on. Because of her we were able to get Strat Gifts of Love of the ground with her generous donations. She continues to donate every year in a big way and that means so much to us.
Peter: What makes you want to continue working with this company?
Jenn: I have been here 16 years so there are many things that help my decision to stay with the company and be a part of the love and kindness they have to offer. We have evolved in to so much more that we were 16 years ago. I want to continue to see how the story is written.
Peter: What is the most expensive thing you've ever had stored at you facility?
Jenn: This is a tough one because we are mostly unaware of what people store. But I think it was a $600,000.00 motor home. It was awesome.
Peter: Can you tell us about a time that self storage changed someone's life?
Jenn: There is no "one" time that it has changed someones life. It is a rescue to people that are getting out of a dangerous situation and the safety of having their personal belongings locked up behind gates with security gives them a sense of relief in a tough time. We have seen brand new small business start from a storage unit and grow out of it and have to move on to another space. Its cool to see this kind of transformation. We get many statements like "Being able to use your storage saved us in so many ways". I am sure there are many more answers I could come up with but I am running out of room.
Peter: What is it like to be a part of self storage as long as you have?
Jenn: I have been around the self storage industry since I was about 15. At 19 I landed my first position with a self storage company in San Bernardino. 24 years of experience feels good. I am able to move through most parts of my job very quickly. I have a lot of knowledge to share with new team members. I have been around to see the industry change in so many ways and I am so happy to be apart of that.
Peter: Do you have any advice for someone who is interested in becoming a manager or making self storage their life-long career?
Jenn: Be patient, be a good listener and the first thing you want to really master is facility info so you can sell the unit to your customer and not have to stumble around for the info you need. Be prepared to move around a lot. There is a misconception that all we do is sit in the office all day. So not true. They will really enjoy the industry. But unless they join the Strat Team they will not get the whole experience. Strat offers so much more than other companies and working in an environment where you are loved and really cared for is so important!
Peter: Do you have any tenants that you've grown close with over the years?
Jenn: Of course. Mostly it is our senior tenants. They love to chit chat and they tend to need more support and help from us.
Peter: How was your life 5, 10 years ago?
Jenn: Different, on a personal level I have had a very hard time health wise and it has changed who I am. On a business stand point we are still at the same facility we started at 16 years ago. Not much has changed here over the past 5 or 10 years. I am the wrong person to ask this question. My memory is not so great.
Peter: What do you like to do outside of work, do you have any hobbies?
Jenn: Spend time with our children and friends. We love to camp, go riding in Glamis in our sand car and explore the beautiful area we live in. We have 15 acres and lots of mountains around us.
Peter: What is the area around the facility like and do you live there?
Jenn: We do not live here, we moved out about 10 years ago because our children needed more space. The area around us is mostly fields. About a mile from us is the heart of our community and large shopping areas.
Peter: Are there any famous sights or points of interest people should take note of when visiting your facility?
Jenn: Not at the moment, we are still a very small community.
Peter: What are your favorite restaurants around the facility?
Jenn: Hana Sushi and Red Robin:)
Peter: If you don't mind, tell us a little bit about your family.
Jenn: Tony and I have been married for 25 years. We have a 23 year old son (Forrest) and a 17 year old son (Ethan). They are our joy and we spend every free moment we can with them. We live in the mountains about 45 minutes from the facility. We knew it would be a long commute when we moved from our house in Menifee to our ranch. With so much property we have rescued 7 dogs and a Russian Desert Tortoise that is huge, he has to weigh about 120 pounds. He is way too big to try and pick up any more. My parents moved in to the upstairs apartment.
Peter: Do you have any new pets?
Jenn: Our most recent rescue was a little white terrier was named Luke but we call CooCoo because he is crazy lol.
Peter: Do you have any mentors outside of the self storage industry? Tell us about them.
Jenn: Not outside of the industry. I have several within the company. If you would like me to write about them let me know.
Peter: If you didn't have to sleep, what would you do with the extra time?
Jenn: Figure out how to sleep. Otherwise I would continue to remodel our ranch house.