Self Storage Milestone: Happy 14th Anniversary to Brandi Fleming
Here at StaxUP Storage, we know our success is due to our wonderful team. The care they give our renters is unparalleled and we want to highlight their milestones along the way. Below is an interview with San Marcos, CA, Senior Team Member Brandi Fleming, who is celebrating her 14th anniversary with StaxUP Storage.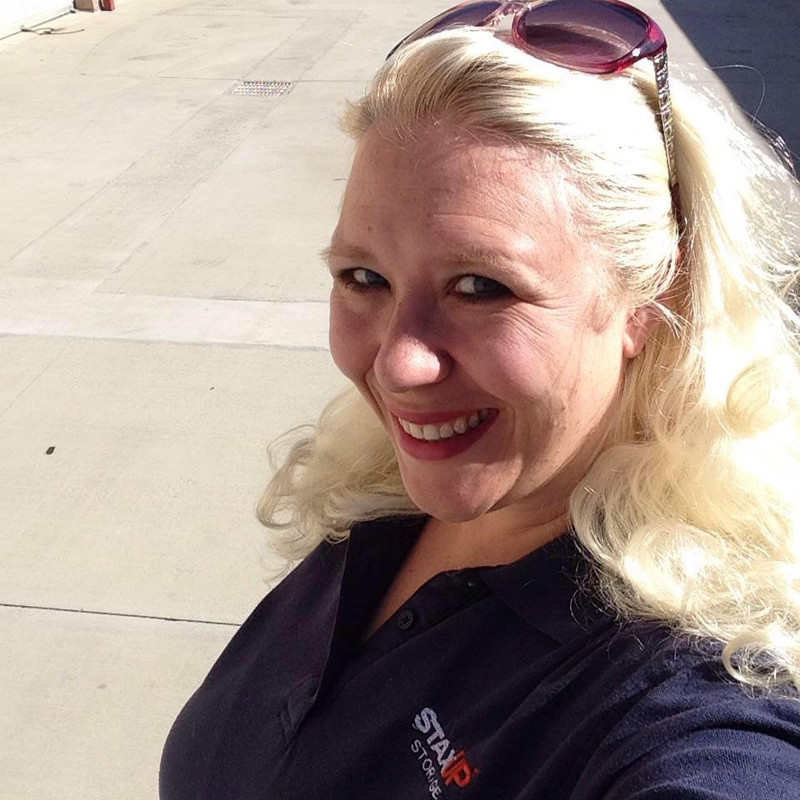 You can ask Brandi for self storage help at StaxUP Storage in San Marcos, CA.
Jodie: What anniversary are you celebrating today?
Brandi: That would be 14 years total with Strat Property Management, Inc! Seven years at Diablo Mini Storage, and now seven years at StaxUp Storage in San Marcos.
Jodie: What were you doing before you worked at StaxUp Storage and Diablo Mini Storage?
Brandi: Before here, I worked at a few odd jobs with a temp agency as a teenager. I fell in love with the storage business early!
Jodie: Why did you decide to get into the self storage industry?
Brandi: My in-laws were managers at the time and I needed a part-time job. They let me work with them while they spent time with their brand new granddaughter. It was a win-win for all of us! I stayed in storage because I really enjoyed the idea of working in an office, but still being able to work outside.
Jodie: That is so sweet! You've been with the company a good, long time. What is your current position with StaxUp Storage?
Brandi: I am the manager of StaxUp Storage in San Marcos, and the Senior Team Leader for San Marcos, Desert Self Storage, Diablo Mini Storage, StaxUp Storage in Lakeside, and South Street Self Storage.
---
"Brandi has been an awesome Senior Team Member. She's been so kind and is always here to answer questions that I have!"
Ally Bravo, Manager at StaxUP Storage in Lakeside, CA
---
Jodie: Wow! What makes you want to continue working with StaxUp Storage?
Brandi: The teams I work with; they always made me feel at home!
Jodie: Over the years have you had any positive, stand-out customers or customer experiences you would like to share?
Brandi: A lot of the customers I work with have been here as long as I have or longer! I have many different experiences with them. I have regular tenants that come in just to say, "Hi" and share a joke they heard. A few others who travel or drive trucks come in and show me pictures of their journeys and tell me about their trips. However, my favorite visitors are the ones who come in with their dogs (as long as they clean up after them). I love that they let me play with them for just bit. (Only for a minute, because I am working.)
Jodie: I can tell you're a dog lover! On the topic of customers, do you like the way customer service is handled at StaxUp Storage?
Brandi: Yes, I feel like our customers know that we have an open door policy and that great customer service is what we strive to give them. So many people use storage for so many different reasons and we are here to help them make a sometimes difficult day an easier one.
---
"She's very compassionate with her people. She tends to put a lot of thought into how to care for them. She wants to help her team do better and that's why she's one of my Senior Team Leaders!"
Chad Hunt, StaxUP Storage District Manager
---
Jodie: That's great. Shifting gears a little bit, I would like to learn more about your life outside of work. What do you like to do when you have free time?
Brandi: I am a Girl Scout! I enjoy my leadership role with the girls. I am the Encampment Director and get to work with girls in junior high and high school to put on a three-day camping event each year for all ages. I also spend time at Double Barrel Fitness. 24-Hour, Crossfit, and our gym get together to do silly challenges and come together for the weekly workout.
Jodie: Wow, you must be super fit! I keep saying I need to work out. I think I like eating more! Speaking of, do you have any restaurants that you like to visit in town?
Brandi: Lately we have been eating at home more! We found Blue Apron!
Jodie: How fun! I've been wanting to do that. How does it work?
Brandi: They send you weekly recipes and everything you need to make it once a week. We take turns cooking and enjoying evenings at home more.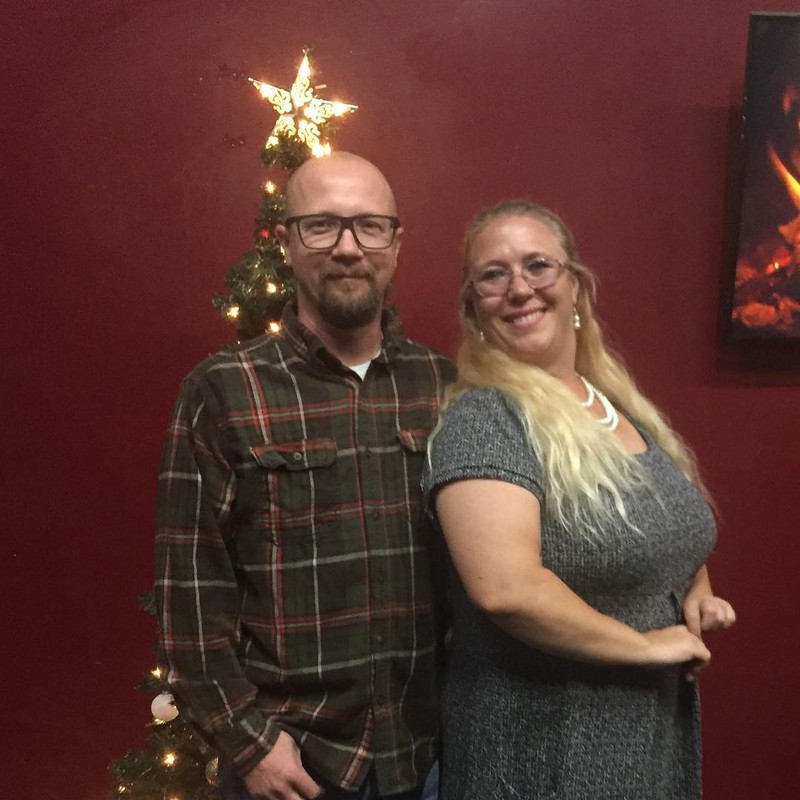 Jodie: That sounds amazing. My kids would love that too! I'll have to look into it. My last question for you today: is there anybody from your team that you would you like to give a shout out to?
Brandi: Chad Hunt. This might be a little weird since he is the hubby (my husband), but he pushes me to work harder than anyone. I think we help each other see things differently. He lets me bounce ideas off him even when they are wacky. Sometimes people think it is hard to work with your significant other, but we do it right. We do vacation separately though!