Self Storage Milestone: Happy 3rd Anniversary to Monica Ramirez
Here at StaxUP Storage, we know our success is due to our wonderful team. The care they give our renters is unparalleled and we want to highlight their milestones along the way. Below is an interview with Monica Ramirez. She is celebrating her third anniversary with StaxUP Storage in El Centro, CA.
You can ask Monica for self storage help at StaxUP Storage in El Centro.
Jodie: What were you doing before you worked at StaxUp Storage in El Centro?
Monica: I was working as Office Manager for Between Women Inc. It is a non-profit organization that promotes breast cancer awareness through education and support for Imperial Valley women and their families.
Jodie: That seems like a very cool service for the community. How did you decide to get into the self storage industry?
Monica: I was not looking to get into self storage, however, I was looking for a part-time position in my hometown of Brawley, California. I had heard through my Mother-in-Law they were looking for someone part-time at StaxUP Storage in Brawley and I applied. The rest is history!
Jodie: What are the similarities between your work at Between Women Inc. and working in self storage?
Monica: It's actually very similar office work! StaxUP Storage and Between Women Inc. have a lot of similarities. You create relationships with people and find out that we all have something in common.
---
"One thing that stands out about Monica is that she is known for always keeping her office neat and tidy, and her files very well organized! This makes property visits to her place a breeze."
Sam Arias, Senior Team Leader, StaxUP Storage in Alpine, CA
---
Jodie: What is your current position with StaxUP Storage?
Monica: I am the Manager at StaxUP in El Centro.
Jodie: What makes you want to continue working with StaxUp Storage?
Monica: I enjoy everything about the company, but what I enjoy more is the people that I can help!
Jodie: It sounds like you have had some neat experiences working in the industry, any experiences you'd like to share?
Monica: I have come across a lot of different people with different life circumstances. I had one tenant who rented a unit from us for a long time. He didn't seem to like me very much, but month after month when he came in to pay his rent I attempted to ask him how his day was. He didn't answer for nearly a year! Then, out of the blue one day, he answered the question and since then he's been one of my favorite tenants to visit with when he pays his monthly rent.
Jodie: That's neat! Kindness matters. Good for you! Shifting gears a little bit, what do you like to do when you have free time?
Monica: I enjoy spending time with my family. You can catch us having a BBQ, or going out to the dunes and riding. Occasionally, I like to go fishing, but that is on days when the mosquitoes aren't attacking me. I enjoy just lying in bed and catching up on a TV show too!
---
"Monica is always my go-to in Imperial County when I need a project done. She is organized and dependable for sure!"
Chad Hunt, StaxUP Storage District Manager
---
Jodie: Those sound like some great hobbies! Do you like to eat out?
Monica: I do! I enjoy Chef Lee's. It's a Chinese restaurant that has some awesome customer service and the food is delicious. Willie's Donuts is another favorite. They have some carne asada fries that are so yummy. Italia Express' strombolis are the bomb as well!
Jodie: You have to love a good stromboli. Strange though that they have fries at a donut shop!?
Monica: I know it.
Jodie: Do you have any cats or dogs?
Monica: We have three dogs. Two males, "Charger" and "Archie", and our female is "Beya". "Charger" is an American Bulldog, "Beya" is a Boxer, and "Archie" is a Yorkie (she's the bully of the bunch).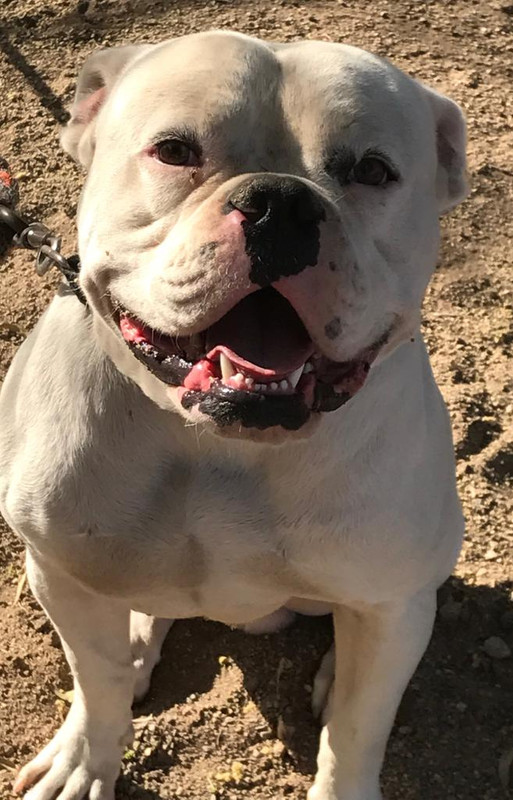 Jodie: That is adorable, I bet her bark is bigger than her bite! Would you like to give a shoutout to anybody from your team?
Monica: I would. To our Senior Team Member, Sam Arias, who has been great with us!
Jodie: Yes, Sam seems like a great team member. I wanted to ask you, what is the most unusual or expensive thing you've helped store?
Monica: I haven't had an opportunity to see these items, however, my tenants tell me that they have items from the Philippines, seashells of different colors from San Quintin Mexico, and even sculptures made out of wood carvings.
Jodie: That's awesome! What is the area like around your facility?
Monica: We are on the outskirts of El Centro, so there are a few houses and businesses and a busy highway. We are in a super convenient area!
Jodie: Monica, thanks for your time today! Enjoy your anniversary!